Jacob Van Metre House (Killdare)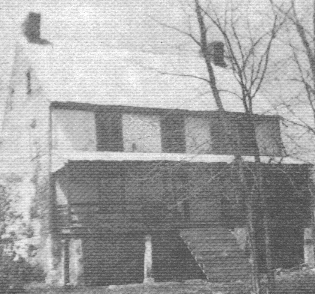 Location: Southeast of Martinsburg on Route 9.
Description: Log house built by Jacob Van Metre, located on 200 acres of land purchased from Abraham Van Metre on April 12, 1780 which is part of a 500 acre tract purchased from Lord Fairfax on October 28, 1754. Abraham never lived on this tract, instead residing in the house his father, John Van Metre built and in turn willed to him.
Jacob left the house to his son Jacob Jr. who signed the house, land and all personal property over to Seaman Gerrard in a Deed of Trust dated November 2, 1847. The property then changes hands numerous times till Memorial Garden Cemetery buys it and removes the log house.