Christy Van Meter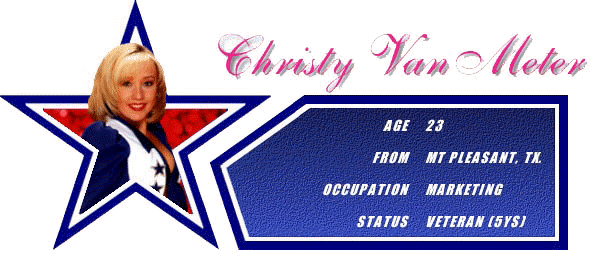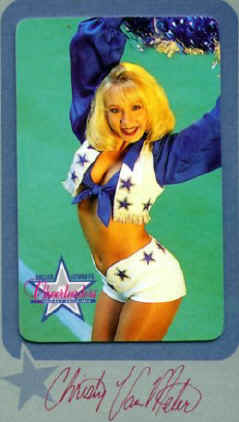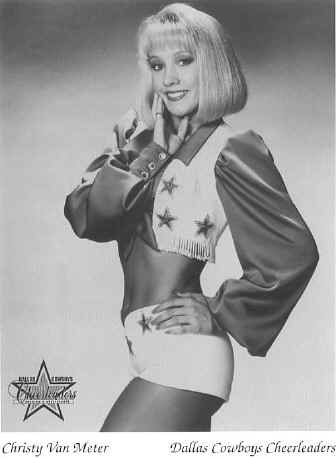 Born: Aug. 28, 1974 - Mount Pleasant, Texas
Died:
Buried:
Father:
Mother:
---
Married:
Wife:
Born:
Died:
Buried:
Father:
Children
I know nothing about Christy expect for what is on her 1993 Dallas Cowboy Cheerleader trading card:
She was an Advertising major at Stephen F. Austin State University in Texas. Said she is happiest " making people smile. Her heroes are Grace Kelly and her parents. Height: 5' 5" Weight: 114.
Have since found out she was a Cheerleader from 1993 to 1997.