Town of Van Metre, South Dakota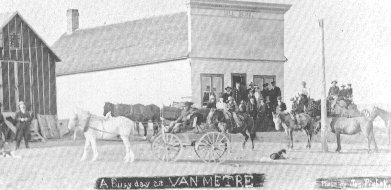 Van Metre located on the Bad River approximately 13 miles east of the town of Capa in Jones County, South Dakota is now a ghost town. It was named after Charles L. "Dutch" Van Metre a pioneer settler of the region and platted by the Western Township Company. The post office opened in 1907 and was closed on June 30, 1960 by mail carrier Charles "Bones" Newsam shortly after the Van Metre School closed in March of 1960 signaling the end of the town.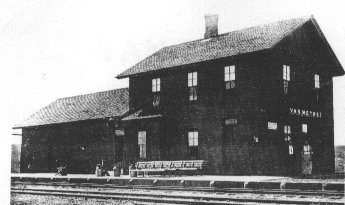 Some of the businesses and professional men in town were:
Fred Gossard – Barber
Pete Hersom – Blacksmith and Painter
Delma and Mamie Lemieux – Hotel proprietors
Daisy Voter – Printer who married Bert Hollis
A. J. Bunker – Livestock dealer
E. L. Callihan – Notary and Real Estate
G. T. Borah – Justice
C. N. Ucker – Auctioneer
R. E. Welsh – Livestock Dealer
Fred Ervin – Coal and Lumber
Jasper Hersom – General Merchandise
Hill Brothers – Farm Machinery, Four and Feed
O. C. Hunter – Railway Agent and Clothing Store
Mrs. J. J. Livermore – Boarding House
C. H. Van Metre – Livery Stable and Lawyer
C. W. Nordin – Plasterer
John Rea – Livestock
O'Brien General Store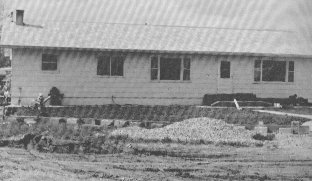 There was also a town dancehall erected in 1925 which was the only hall in this part of South Dakota with a hard wood floor, which drew large dance crowds in the late twenties and early thirties.