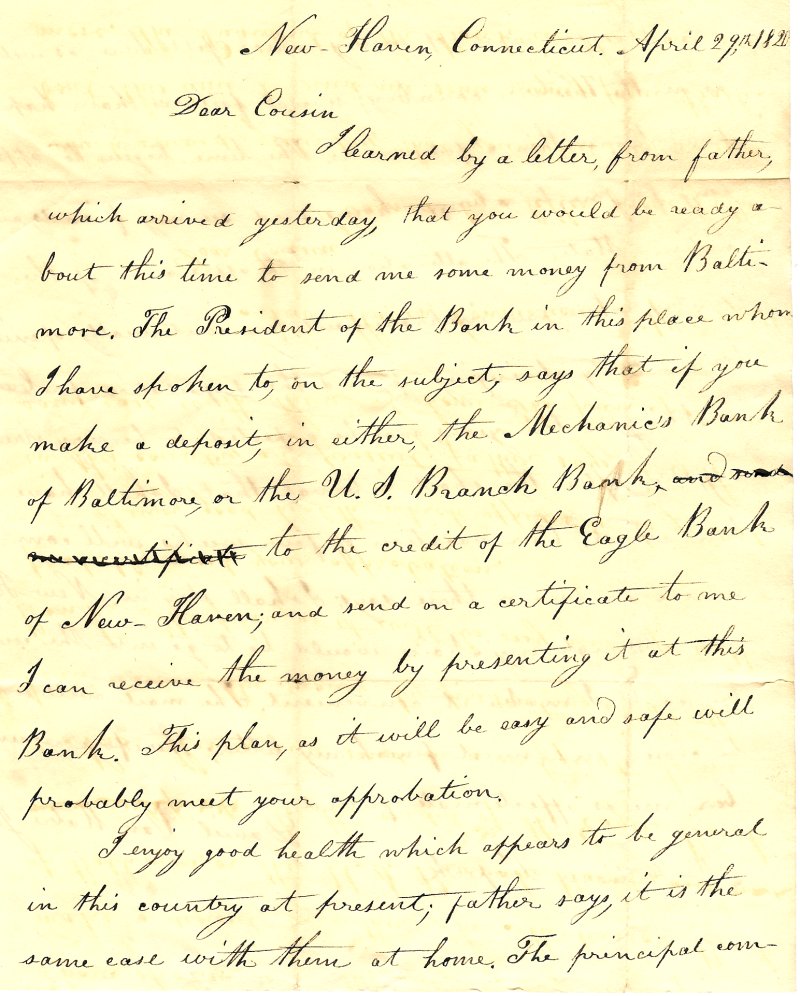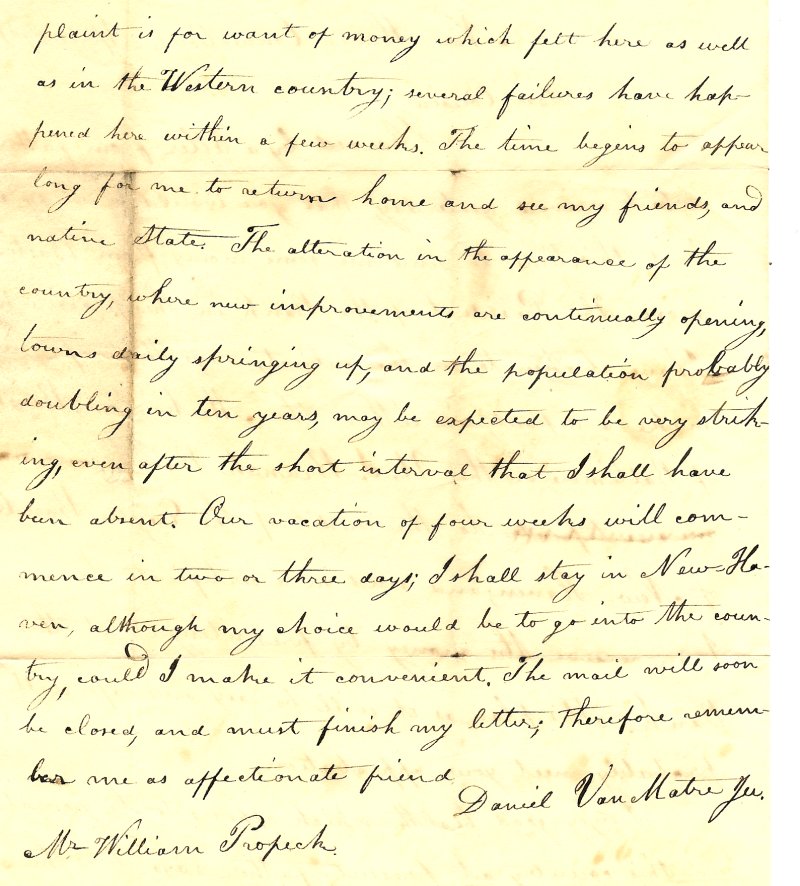 Note from contributor Penny Thompson:
William Propeck is Isaac's daughter's ( Rebecca) husband; Abraham and Isaac are brothers and Daniel Sr. is a son of Abraham; our line is the Jan Jansen and Margaret Mollenauer , Abraham , Daniel Sr., Daniel Jr. to Ellen VanMater McReynolds, to Marjorie McReynolds Smith, (Mrs. Charles Edwin), Ellen VanMater Smith Thompson.... to my husband .
Daniel was a student at Yale Law School and was looking for money from William in Baltimore for payment to Yale for schooling. Generous cousin!!